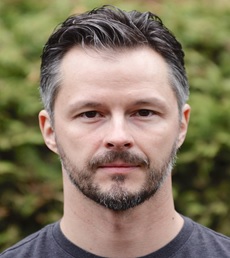 Turn on the television or glance at your phone and you will undoubtedly be inundated with media featuring prominent voice-acting talents. The media is the way that we connect with one another, share ideas, and get our concepts across. Mark Hauser, born in Michigan and raised in a dual-citizenship Canadian household, has developed his voice into one of the most prominent ones in his corner of the world.
A veteran of the silver screen and the small screen itself, Mark Hauser has starred in such projects as Winx Club, Potatoes and Dragons, and Alice in Borderland. Now gaining attention for his success, Hauser took time to sit down with the talents at Ideamensch to discuss the tips, techniques, and tricks that have made him such a success within his field.
Building a Better Career
You can't build something that you don't believe in and, for Mark Hauser, the belief was never in question. Hauser had always been taken in by Hollywood and the visual arts and he quickly felt something stirring within himself.
Mark Hauser said in an interview, "I have always been intrigued by how actors can take the audience on a journey into a different world."
Hauser looks not just to the terrific scripts that he has worked on but also to the many talented actors that he has collaborated with as integral to this process. Hauser says, "By capturing the essence of each character and bringing them to life, the audience becomes an integral part of the story. I have always wanted to literally play a role in that process."
Highly creative in nature, Hauser still refiles on structure in order to build his career. Hauser starts every day by focusing on the commitments revolving around his acting career. Whether he is on set or in the studio, Hauser is focused on the task ahead of himself.
Hauser says of his efforts, "Sometimes multiple takes are required to get exactly the right execution of each scene."
Becoming a Fulfilled Entrepreneur
On a day-to-day basis, much of Mark's life revolves around the work that he has to do for the projects that he has already signed off on. With that being said, entrepreneurs like Hauser rarely ever get to sit still.
When Mark isn't on set or working on a script, he is focusing on doing research for potential roles. Hauser wants to dig deep into each potential character to learn their background and to better embody the character himself. Hauser says, "To get that information, I perform huge amounts of online research."
Looking to the future, Hauser advocates for better attention being paid to getting things done, even if they aren't enjoyable. Hauser suggests making a list of 5 things you can accomplish the next day that requires brainpower but are still approachable.